Selections
This section will outline of of the features and tools in the Graphistry UI that might have gone overlooked, or need a further explanation. Dive in!
---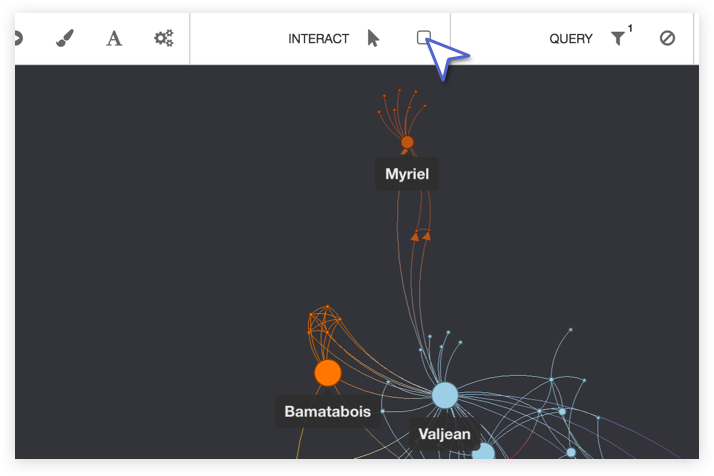 Use the Data brush to inpect groups
The data brush helps quick inspection of groups of nodes or edges. To use the data brush, select it from the top toolbar. The button automatically opens the data inspector, and you may also want to open the histogram panel.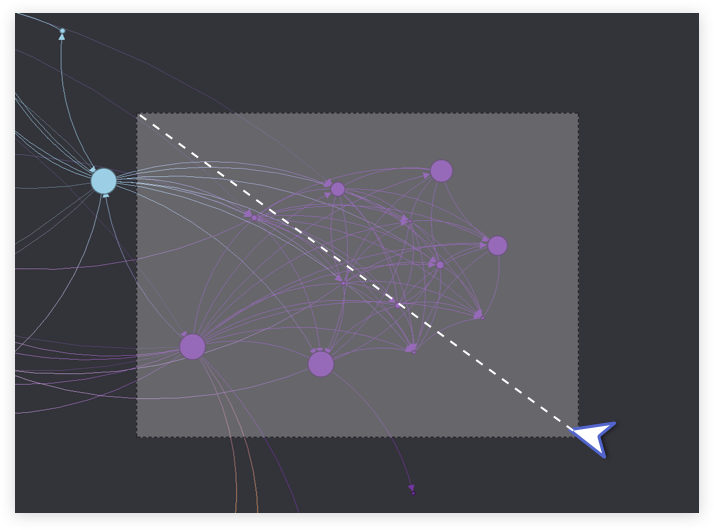 Now that the brush is toggled, click and drag over a collection of nodes and edges. A region of the screen will be selected, and the histogram panel will highlight which values they represent.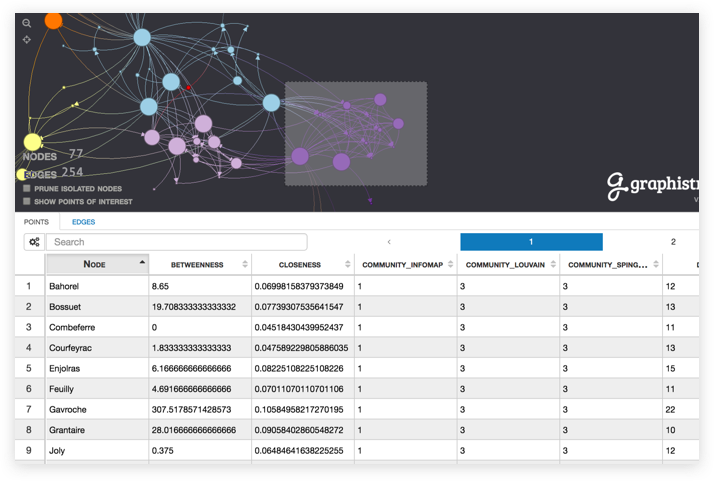 The inspector panel will likewise filter based on the selection. Switch to the node or edges panel of the inspector panel to see the corresponding elements, and sort based on the type of column of interest.

Click-drag the data brush selection to understand a different region.
---
Looking for more information?
Browse our in-depth UI guide slideshow to take you through all the details of the Graphistry tool suite.